clear whisky bottles usually takes the cylinder as the basic shape, while the cylindrical structure in the three-dimensional structure is mainly reflected in the changes of the cylinder end, the cylinder surface and the prism line of the cylinder. The transparent bottle body adopts the methods of cutting, bending, rotating and concave to each part. The combination of curved surface and plane, and the long and straight neck make the bottle body have a stronger visual effect and feel novel.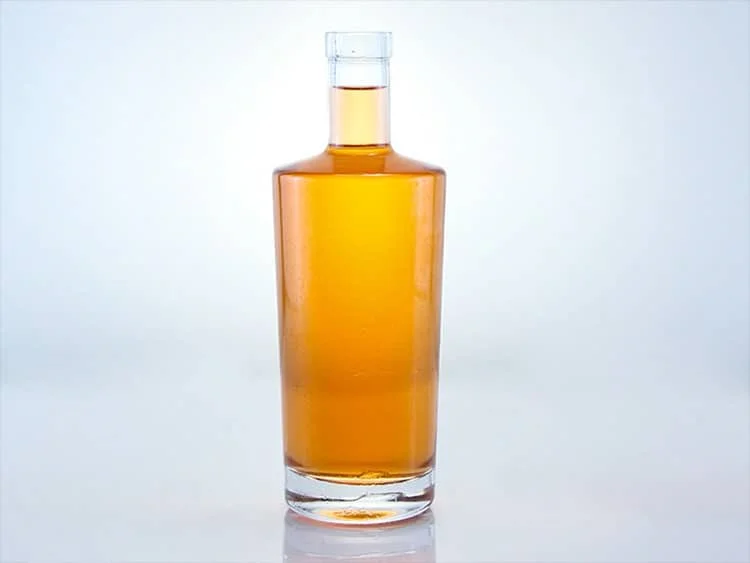 The clear whisky bottles process creates a three-dimensional image in space with various materials and processing methods. When determining a basic shape, craft wine bottles often adopt the "sculpture method" as the basic segment, and then cut or combine the shape. The positioning of the basic shape comes from the geometric shape, such as sphere, cube, cylinder, cone, etc.
The classic bottle shape brings the beauty of simplicity.