There are many glass factories in Shandong Glass Base. Valiant Glass was founded in 2014 to help cater to the spirits beverage industry. They invest time and resources to provide glass bottles, jars. The company uses the latest technology and craftsmanship to create quality products that meet industry standards. However, they also focus on other essentials and related equipment used by liquor makers, like glass candle jars.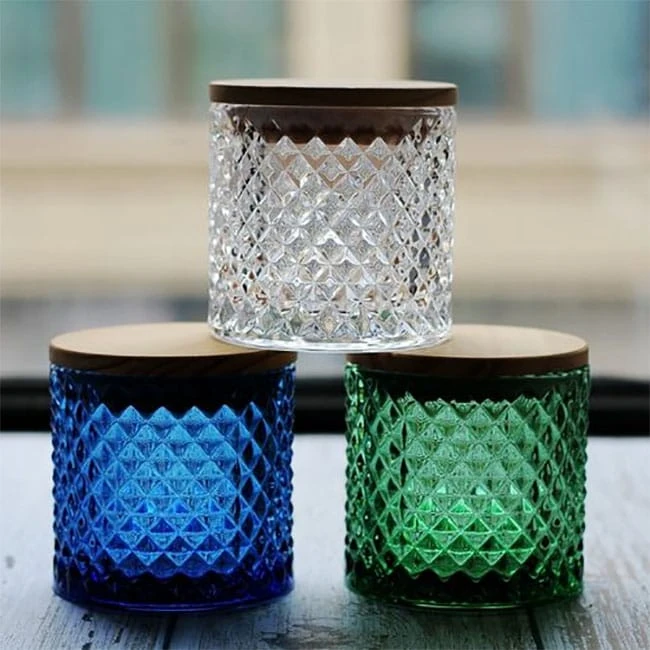 Glass candle jars provide a touch of beauty in the room, making it even more beautiful. Valiant wholesale glass jars for candles. We offer glass candle jars in bulk. We have a variety of glass candle jars that combine beautiful textures and designs. We have clear and engraved glasses, colored and tinted glasses and lotus-shaped glass candle holders. Our candle holders are made of thick glass that can withstand heat. It has a smooth and thickened surface to prevent glass breakage.
what are you looking for? If your desired glass candle jar design is not listed, you can contact us. We will get in touch with your needs and assist you throughout the process. You can customize the jar shape, finish, design and capacity of your glass candle jars.