In the fierce competition between plastic bottles and glass bottles, because plastic bottles can win the favor of many consumers by the technology of labeling and decals on the appearance of the bottle body, the current custom alcohol bottles can also print the patterns and trademarks required by customers on the glass bottle body through continuous technical reform, painting, sanding and baking. Due to the transparency of the glass bottle and the smoothness of its appearance, the glass bottle can simply slide down after labeling, and it does not have an outstanding hand feeling. However, such things as baking and painting are different. The trademark picture not only retains the glass bottle body for a long time, but also has a better aesthetic view on the bottle body!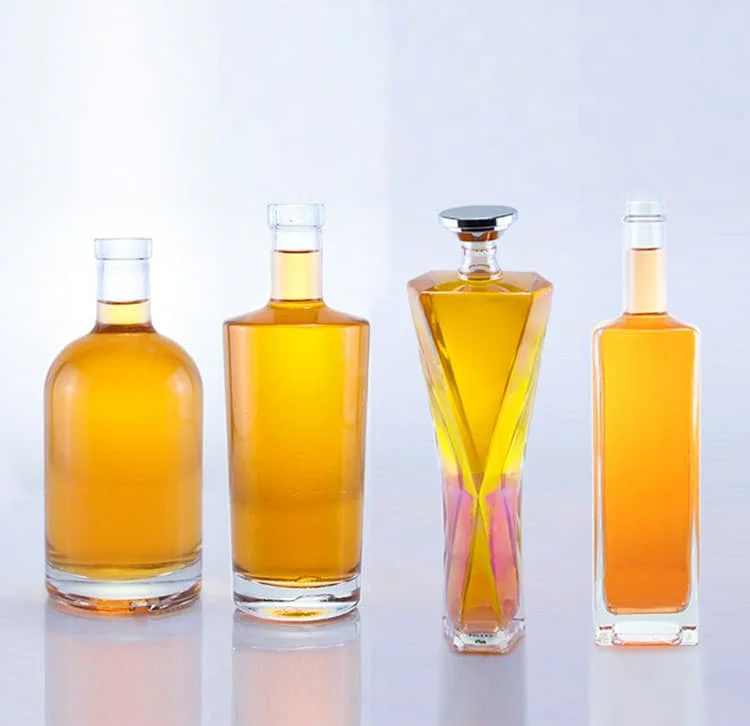 Glass bottle manufacturers can also do their own commodity publicity through this method. The company has printed its own brand on the glass bottle, which has virtually promoted its own products and deepened the popularity of the products.
Nowadays, it is understood that the cost of custom alcohol bottles in the packaging industry is no less than that of plastic bottles, and it is still growing. Actively improving the appearance technology of glass bottle body will be the development trend of Glass Bottle Companies in the future.
Valiant group produces different types of custom alcohol bottles with various varieties. Welcome to order!