Dollar appreciates due to the Fed's continued interest rate hikes , most other countries' currencies will depreciate in the short term; in this case, how can you buy more things with your existing money? Take glass bottle packaging as an example, our VIT Group has specified a series of policies to deal with the US dollar interest rate hike and reduce customer losses:
Lock the price in RMB, the price of the customer will not rise when the US dollar rises, and the price of the customer will be updated in time to ensure that the customer can buy more products with less US dollars.
General products are recommended, such as 750 ml glass bottles and 700 ml glass bottles, we have nearly a thousand kinds of molds available for these two capacity bottle types, the product production cycle is shortened to 7-14 days, fast delivery, and speed up the flow of funds.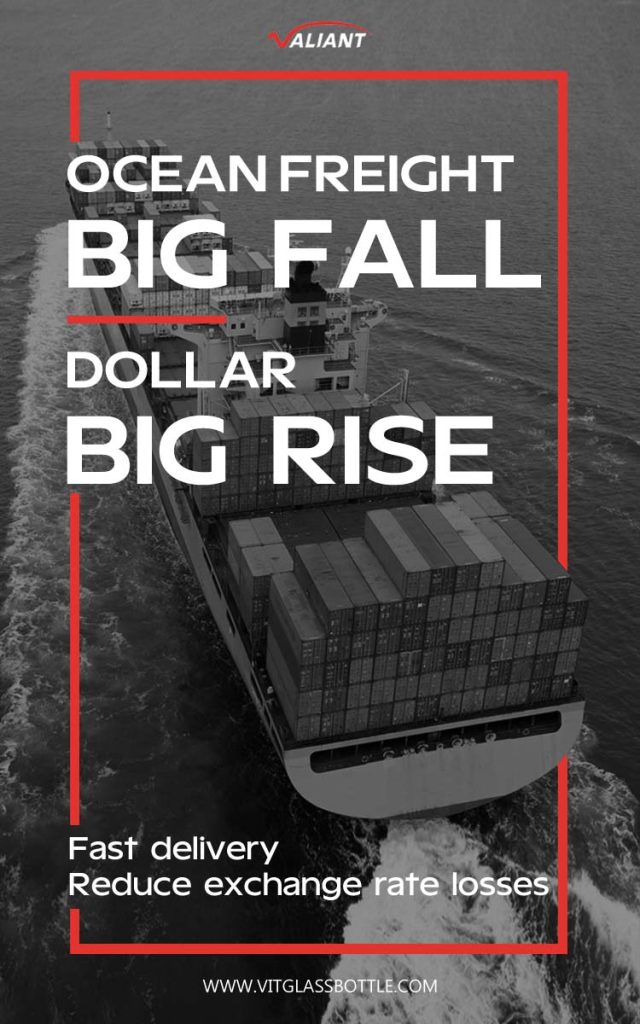 Lock in the most suitable sea and rail transportation costs for customers and save money for customers.
Contact us to learn more.