Let's Talk About
The Way We Manage
Our Business
Comprehensively introduce our enterprise
and service advantages, as well as the core
values of the enterprise.
Development Process And Service Concept
Shandong Valiant Glass Product Co., Ltd(VIT) was founded in 2014 by Two siblings, Mr. Dean and Ms. Hellen, with the original intention of becoming the world's best packaging solution supplier.
After years of development, VIT has become the region's best packaging solution supply team, excellent original design team and perfect quality control team.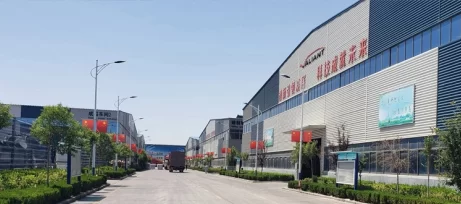 Since 2018, the design department of VGP has been involved in the field of original design and won excellent results in the original design competition. Now, the design department releases a new original design every week for our clients to choose from.
According to cust32mer requirements to provide different quality control standards, strictly control the defective rate below the standard line, quality control personnel (QC) in strict accordance with AQL standards every day sampling inspection of products, and the found
problems to the production department.
Since the sea freight crisis, we have provided customers with storage service of 10 million bottles, more than 5,000 hours in total. We provide protection until the customer solves
the problem of sea freight; With the help of ntelligent warehouse management system we can always use our warehouse efficiently and safely In 2022, we continue to keep an open mind and provide certain support to customers who have difficulties.
Our after-sales staff divide their working hours according to different customer countries and always respond in the first time; In 2021, we provide more than 1000 times of professional services, more than 5000 after-sales emails reply, and more than 20 times of door-to-door after-sales service, for some special customer groups to provide one-to-one professional answers and video conference, VGP in these services continue to optimize themselves.
Mutual trust and stable cooperative relations are the bridge to success.





Professional things have to be done by professionals, everyone is an indispensable elite of this team.

professional glass bottle supplier sales team, serving customers in most countries around the world.

improve the product quality inspection system and strictly inspect the ex factory quality of products.

four glass bottle manufacturers, with an annual output of 2.8 billion pieces.

mold design capability and support for 3D printing samples. Help customers optimize products.

there are company agents on all continents to deal with
after-sales service issues.

signed long-term agreements with major shipping companies, with a 10% discount on ocean freight rates.

he trade union and the human resources department shall safeguard the common rights and interests of employees.

the marketing team is experienced in corporate publicity and various event planning.
Let's Create Better Products Together
Starting our cooperation will bring you different new services and let us embark on a new journey together.