In order to better meet the needs of customers, we not only provide glass containers, but also provide custom decorative liquor bottles, such as screen printing, spray paint, frosted and so on.
Personalized bottles are more suitable for new products or brands, which can help promote the brand quickly.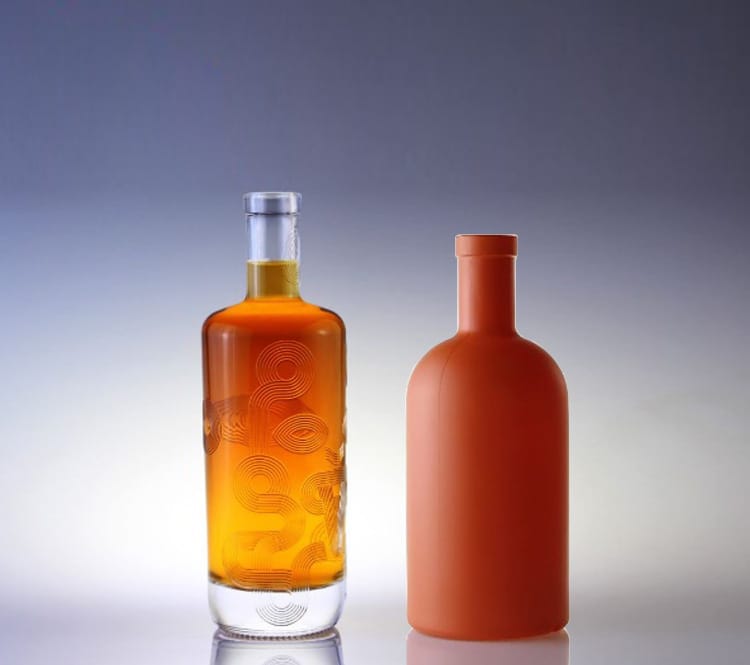 1.Frosted bottle with decals
When filled with liquid, the diamond on the back can be seen through the window. Fantastic! The frosted bottle has a partially clear window, with decal decorations. It's an extremely magical technological process.
2.Sprayed bottle
The whole bottle is sprayed opaque orange. Matt paint shows an elegant feel, makes the bottle more special. Valiant provide a variety of spray paint for customers to choose from, such as transparent paint, opaque paint, partial paint, and multi-color mixed paint.
3.Customized unique surface
It's obviously more attractive due to its unique surface. Create a decorative liquor bottles for you Do you agree?
Just send us your idea, valiant can bring your idea to life.