Crystallization occasionally occurs during the production of 750ml empty glass wine bottles. This is a kind of crystal precipitated from the glass body. The crystal in the glass bottle is a defect in the production of glass bottles. This defect is not allowed in the production process of glass bottles. How does the crystallization of glass bottle come into being?
There are two reasons for its formation:
One reason is that the so-called glass nucleation rate refers to the number of new nuclei added in the glass melt per unit time. The so-called nucleation growth rate refers to the number of linear growth of crystals per unit time. The crystal growth rate is usually expressed in the number of microns produced per minute.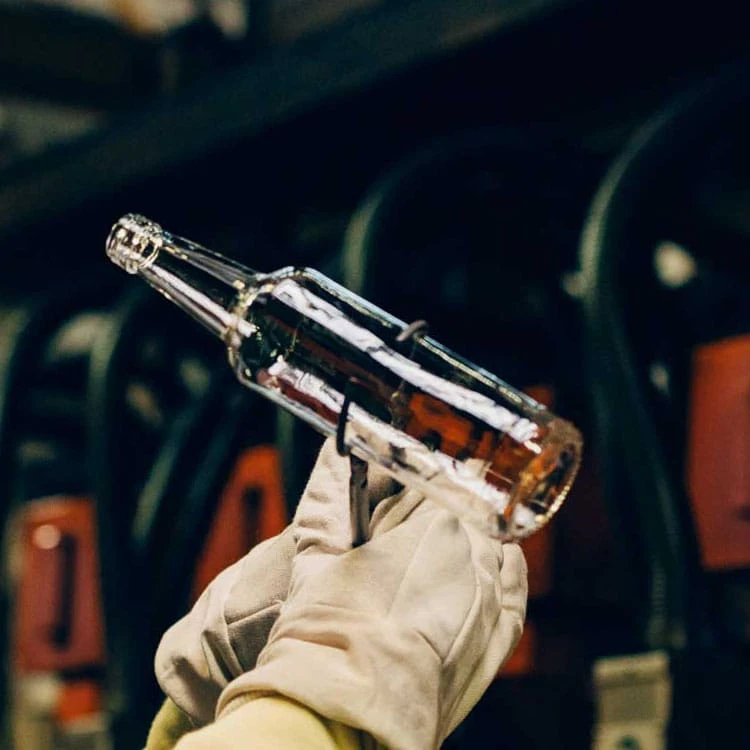 The second reason is that if the cooling rate of the glass melt is controlled to gradually reduce the temperature, when the temperature drops to a certain temperature range, the glass will produce crystallization. This temperature range usually refers to the temperature below the liquid phase temperature and above the temperature when the glass becomes a solid. Within these temperature ranges, crystallization from the glass state must meet two conditions, namely, the formation of crystal nucleus, the formation of crystal nucleus and the growth of crystal nucleus. The nucleation rate and crystallization growth rate of glass are different at different temperatures. Crystallization is easy to occur only at the temperature with both velocities, that is to say, this is the time when crystallization is easy to occur in glass bottles.