Spooky makeup party, dress up in scary costumes or dress up as scary ghosts Carve jack-o-lanterns and place on your door or windowsill for a Halloween vibe Make Halloween-themed treats and treats and get creative with food colors and shapes Transform your home decor with scary decorations like spiders, skulls, bats… "Trick or Treat" with children going door to door begging for candy Listening to or telling scary ghost stories or playing scary games Drink a glass of liquor for Halloween as adults?
The theme of Halloween is ghosts, scares, and things related to death, magic, and monsters. Things commonly associated with Halloween are pumpkins, ghosts, ghouls, witches, bats, black cats, owls, elves, zombies, skeletons and demons, as well as fictional characters such as vampires and Frankenstein. And black and orange are traditional colors for Halloween. Modern Halloween products also make heavy use of purple, green and red. Autumn elements such as pumpkins and scarecrows have also become symbols of Halloween.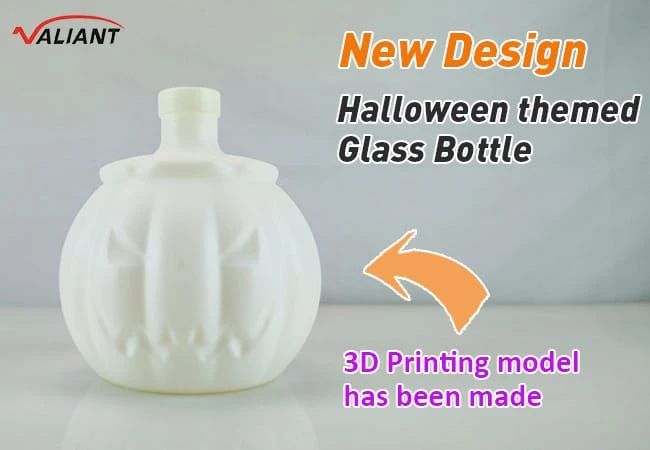 Valiant conducted a survey and found there are Halloween-themed brands in the spirits market, the designs only reflect Halloween elements in label design or artwork printed on bottles.
Valiant design team reviewed a lot of information and finally decided to use the elements of jack-o-lanterns to design this Halloween bottles.
In the 8 years of rapid development, Valiant not only focused on helping customers market expanding but also always remember the social responsibility, the Halloween bottle Original Design will be auctioned . The Auction Proceeds will be donated to CHINA Poor mountainous areas, e.x. Guizhou, Yunnan, Gansu and so on.